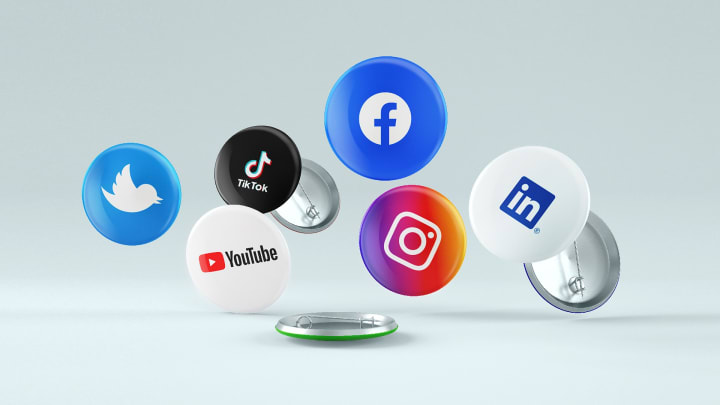 Reviewing the Unique Benefits of Minute Media's New Video Hub and Voltax View Experience
Over the last year, the frenzy surrounding short-form video platforms has escalated to unthinkable heights. As TikTok grew exponentially during the pandemic, garnering over 1.36 billion downloads between Q1-2020 and Q2-2021, social media platforms everywhere began refining their video offerings to better align with the increasing popularity of mobile-friendly, short-form video. Publishers that have gained a foothold in this new space already see increased advertising and monetization opportunities. 
It quickly became clear that the traditional social media platforms (i.e., Facebook, YouTube) weren't going to allow TikTok to monopolize the short-form video landscape for too long. We have already seen similar video offerings gain traction in this relatively new environment. According to Google, YouTube Shorts generated 6.5 billion daily views in March 2021 alone, while Facebook Watch reportedly draws more than 1.25 billion monthly viewers. In addition to the remarkable number of views and users these short-form video platforms are tallying every month, further reports also show people are sticking around for a long time. Tiktok users spend an average of 52 minutes per day on the platform, and that number jumps to more than 80 minutes per day for users between four and fifteen years old. 
Drew Angerer/GettyImages
While we have already seen a handful of publishers pour significant time and resources to gain notoriety on TikTok, Facebook Watch, and YouTube Shorts, many publishers see the limitations of these social platforms. While these platforms can be great avenues to grow awareness around a brand, publishers don't have any control over the context of their content. Due to a lack of Brand Safety measures within these platforms, there can be risks surrounding 'brand appropriate' material and influencer marketing. Not only does the surrounding environment make publishers and advertisers uneasy about marketing on these platforms, but publishers generally like to have some control over which ads are served alongside their content. This ensures that both supply and demand-side advertising receives the highest ROI possible. 
As Minute Media continues to push forward into multimedia-focused content, the team saw an opportunity to quell publishers' reservations about short-form video while also providing a space to benefit from these platforms' unique advantages. With that being said, the team is excited to share Voltax Video's new dedicated Video Hub page and Voltax View. 
What is the Voltax View Experience?
The base for Voltax View is a dedicated video hub page, allowing partners to showcase their videos (both short and long-form) in one, organized and distraction-free environment. The video hub is one hundred percent customizable for each partner, emulating the native look and feel of the site and providing consistent branding across the page.
Voltax View is the standalone video overlay experience that's dedicated to improving the video experience for a publisher's end users. When a user engages with a video in the video hub, the video will be overlaid on their screen similar to the animation we see when interacting with a video on Facebook. This same video experience can also be added to the content on a site's main feed pages. 
Like other short-form video platforms, Voltax View is a fully immersive video consumption experience designed to increase views, total engagement, and overall monetization opportunities. 
According to "On the Psychology of TikTok Use: A First Glimpse From Empirical Findings" in Frontiers in Public Health journal, "Social media companies have created services being highly immersive, aiming to capture the attention of users as long as possible. As a result of a prolonged user stay, social media companies obtain deep insights into psychological features of their users, which can be used for microtargeting purposes." In an attempt to simulate the same attention-grabbing principle, when users engage with a video, the Voltax View will be overlaid on their screen, promoting the video experience to the front of their focus. 
After the Voltax View experience is overlaid on the screen, users can then continue watching the initially selected content or scroll within the experience to view additional videos. Unlike popular social media platforms, publishers have complete control over which videos their users can watch next. Utilizing Minute Media's Freestyle, Dynamic, or Semantic playlists, publishers can curate highly customized playlists to fit their individual needs. While some publishers find it more effective to hand-pick supplemental content for their users, others will benefit from Minute Media's intelligent contextual matching algorithm. 
Benefits of the Voltax Video Hub
Since launching Voltax Video in May 2020, partners have frequently requested a space to exclusively showcase video content on their site. Not only does the video hub accommodate these requests, but it equips publishers with Voltax Video's full suite of tools to make the most of this exclusive space. 
Setting up the video hub page is efficient and intuitive, allowing partners to integrate the page into their site quickly. Publishers can fully customize the hub page to match the look and feel of their site while adding a linkable logo and tailored branding on a player level. 
To make the video hub as useful for publishers as possible, we have given full access to control the content shown within the space. The video hub only requires the VMS user to create a few playlists and configure a player to get started, and partners can even allow our semantic matching algorithm to create the playlists for them. 
Getting the Most Out of Voltax View
The team has developed the Voltax View experience to integrate seamlessly with the rest of Voltax Video's standout features. Voltax Video partners who wish to utilize the Voltax View experience can do so with a click of a button, using the same player setup process as they normally would. 
"Voltax View will only be triggered when a user engages with the content. Once a video is clicked, the Voltax View experience will overlay on the user's screen, allowing for a fully immersive video-watching experience." - Minute Media Product Manager
Hundreds of thousands of videos are readily available within Minute Media's video library for distribution and syndication by partners using Voltax View on their sites. The bulk of this content includes premium video from an assortment of partners, covering everything from news, sports, lifestyle, and entertainment. 
In addition to the seemingly endless number of videos already in the library, Voltax partners can also utilize Minute Media's content recirculation tool to create brand new, relevant content by converting an RSS into a templated video. Not only are these videos created automatically with no editorial effort, but they are also tailored to the publisher's specific editorial offering and complement the article to add value to consumers. 
Moving Forward
As mentioned above, the industry is changing every day as we continue to see more video content consumed around the world. Voltax View was developed specifically to ensure video content is at the forefront of our partners' sites. 
The team here at Minute Media is committed to continuous optimization for publishers and will continue to test Voltax View in various environments while also enhancing its features and functionality to keep our partners at the forefront of innovation.
For more detailed questions, feedback, or suggestions regarding Voltax Video, contact your account manager or send an email to PubOps@minutemedia.com