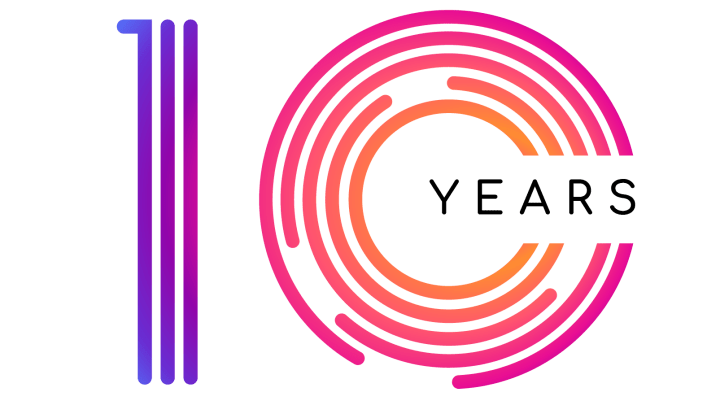 Ten Years Later: Reminiscing on the Evolution of Minute Media's Technology
This year marks the 10th anniversary of Minute Media as a company!
As Minute Media rounds out our tenth year, we are excited to celebrate this accomplishment and look forward to the next ten years!
Not only has Minute Media gone from a small team in Tel-Aviv to a global company with over 450 employees and offices across the UK, US, Brazil, Singapore, and Japan, but our name, technology and vision have also grown and evolved throughout the years. 
Humble Footballing Beginnings
Back in 2011, when the company was first founded, we went by the name FTBPro and focused on building a platform where football fans could express their opinions, amplify their voices and participate in all of the standard online-football discourse that we see today. 
"Our mission via the FTBpro platform is to enable every football fan the ability to express their views and passions in a seamless, widespread and professional manner, using the market's most advanced content generation tools and distribution. The versatile and interactive content adds a cutting edge, rich and complementary dimension to the experience available to football fans."

- Asaf Peled, Co-Founder & CEO (2013)
Within this original technology platform, we can see some of the earliest features of our future offerings, such as team-specific feeds, which allow fans to focus their attention on their favorite teams - a significant feature of the current 90min site. 
In its early days, the original platform grew into the largest fan-generated platform in online football, but our team saw an opportunity to shift the focus to more structured short-form content, such as articles. As a result, we began recruiting more content creators and as we began creating content on a more frequent basis, it became apparent that the technology needed to evolve with the company's vision. 
In-House Publishing Platform V1
After the company had a group of dedicated content creators, the developers began evolving the first version of an in-house publishing platform (adapting the social-media-like foundation to a more traditional publisher stack). Included in this platform were an Editor, Publisher and an online site.
FTBPro's publishing platform provided the building blocks for the current Voltax publishing platform that we see today. The Editor allowed the company's newest writers to create content quickly, and the Publisher allowed editors to perform the essential functions of publishing articles to the site, such as publishing to specific feed pages, scheduled publishing and push notifications.
From 2013 to 2015, the company continued to beef up its publishing suite, incorporating new widgets, benchmark publishing tools and enhancing the application's capabilities to introduce live scores and a match schedule. 
Monetization, Joint Ventures, and Expansion
In 2014 we began monetizing our video content, opening the door for the company to explore more joint ventures and eventually expand its territory around the world.
As our technology developed and our original content site, now named 90min, continued to grow through new partnerships and global expansion, Minute Media also saw the opportunity to launch more sites in various verticals including US Sports and Esports/Gaming. 
90min.com /
Like 90min, these sites were powered by Minute Media's increasingly powerful publishing platform, which, at this point, consisted of the Publisher and the first edition of the Editor.
As more brands, languages, and partnerships were launched throughout 2014 - 2016, the team quickly learned how to scale up rapidly and the challenges that come with such a high rate of expansion.
"The toughest, and probably the most interesting problem I've faced since joining the company has been preparing to scale the system according to the expected growth. Scaling a platform this large was something that only a few of us had done before, so it was a great challenge."

- Avihay Ashush, Development Team Leader
Diving Into Video
Up until 2017, the company had only dipped its toes into the world of online video. At the time, we determined we wanted to go deeper in video to better serve our content teams and the demand from advertising partners. It was around this time that the leadership team took a big step and decided to build our own end-to-end online video platform.
The rest of that year was spent conceptualizing how Minute Media's OVP would look. There were already several video solutions in the market, so it was essential to build off of what had previously made the company successful - scalability and top-notch user experience. After months of brainstorming, the earliest dream of Voltax Video was born.
Voltax Video is designed to create a more efficient and effective video experience for publishers and viewers, while providing sophisticated insights and reporting. Its Video Management System allows users to upload, import and manage their own videos in an easy-to-access and search design. It also offers a fast, lightweight proprietary HTML5 video player and features a sophisticated playlist tool where publishers can arrange content manually, dynamically or based on Voltax's semantic matching algorithm that pairs articles with relevant videos in real-time.
"As we started to develop Voltax Video, the team really had to take our backend code and the architecture to the next level. As we grew from one dev team to over ten, we moved away from the old frontend frameworks and reimagined how we wanted to handle large traffic."

- Boris Kalim, VP of R&D
The first version of Voltax Video was later released to select partners, marking the first time our in-house video technology was licensed outside of our owned & operated brands.
In its earliest form, Voltax Video consisted of the same three fundamental parts representing the product's core today. The VMS allows users to store and manage their video content, and the video player can be fully customized and dynamically inserted into a site to provide a premium viewing experience for end-users.
The final, and arguably most important, is the semantic matching engine. To put simply: We scan and analyze several data layers such as the image, title, text and tags of any article, and our algorithm then automatically cross-references it against videos available in our library to create a custom playlist for each piece of content. The player will then display the first video of this playlist.
By the time we began developing Voltax Video, our experience working with other publishers had provided insight into how vital an effective content matching solution is to editorial teams.
After some time refining Voltax Video with select partners, the team was finally ready for a full-scale public release. In May 2020, Minute Media launched Voltax Video for publishers around the world. With its unique rev-share model, digital publishers and content creators were now able to get the most out of their online video strategy while reducing costs and maximizing revenue.
"Video continues to be a key driver in digital publishers' success. Our product team invested significant resources to create an online video platform that provides flexibility, efficiency and effectiveness to not only power Minute Media's own publications but also other digital publishers and brands. Voltax Video will help publishers better engage with viewers and monetize video content, while also providing a better viewer experience."

- Asaf Peled, Voltax Video Launch
Since launching Voltax Video to the market, the team has continued to develop new engagement, monetization and experiential features to grow the product's offering and attract new partners to the platform. As the team has grown, we can now build off of the infrastructure that initially made Voltax successful. Advancements in our Semantic technology have allowed the team to push forward with semantic and hybrid playlists, allowing partners to create playlists based on the article's content automatically. 
With the help of the advancements in Voltax Video, the number of partners has grown to over 70+ and currently includes customers like Uproxx, The Independent, The Hill, Tribune Publishing, DailyMail and more.
Doubling-Down on Publishing Tech
Minute Media released its Editor in 2015 and as the company grew it became apparent that our publishing technology needed to evolve to scale quickly and be applicable to various different brands with different layouts, audiences and uses. 
"In the early days, I was amazed by the tech-savviness and passion that everyone had. We had always talked about moving away from the monolith to a JSON framework, thinking it was a dream, and then I got to experience the development and ecosystem shift. The vision was to have more generic and consistent systems, and it was great to see it happen."

- Oren Rosenblum, Backend Architect
The first step in creating our new platform was to make changes to the Editor. Once underway, the team quickly realized that they could use Buffy, an internal system, to create new services and serve as the base of the Editor. Additionally, the team had the foresight to begin creating content in the latest style and format so when the Editor was complete, there would be ready-made content available - effectively limiting any SEO backlash.
However, creating a new platform was not without its challenges. The team decided to push forward with an enhanced editing platform that required some adjusting to the interface to be more flexible in terms of look and feel, changing the article output from HTML to JSON, improving monetization and overall ease of use.
When it came time to replace the original Publisher, several other tough decisions had to be made such as whether we wanted to rework our old code, which would save time and resources, or start from scratch, which could make the product stronger but take a heavier lift.  In the end, we decided to rewrite the Publisher from scratch, only utilizing what we needed from the old platform, creating a platform unlike any other - designed specifically for agility, customization and adaptability.
Finally, it came time to update our Site Management tool. As we updated this tool to fit our new business needs, we realized that we could produce a Site Management tool that seamlessly integrated customization options enabling multiple sites to run on the same technology.
Throughout our journey building our publishing platform, we realized that it would take several different products and services to make our rapidly growing business succeed, and through these learnings we were able to create an end-to-end solution - encompassing our Editor, Publisher and Sites platform  - that ensures smooth operations across the organization.
Minute Media Today
The culmination of the last ten years - including the unique ideas of our technology and product teams, the challenges we faced and the risks we chose to take -  have all resulted in the industry-leading technology that we have today.
We look forward to continuous innovation and we can't wait to see how we will change the tech landscape in the next ten years.